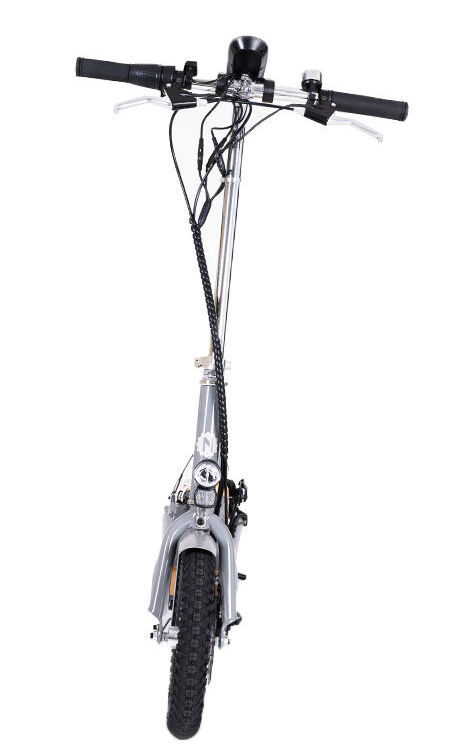 We designed this scooter to maximize comfort and safety. We added 2 disc breaks, which shortens the braking distance, and larger tires. These tires make the ride smoother and more stable.
N1e is a new kind of electric scooter.
Ride up to 12 miles on a single charge, and recharge battery in as little as 3 hours.
13-mile range
3-hour recharge
15 mph top speed
260 lbs capacity
We believe beauty is just as important as power. We used an ergonomic design to give N1e a distinctive look. From the curved plywood flooring to its sleek frame, we wanted to emphasize our Italian design heritage.